Introduction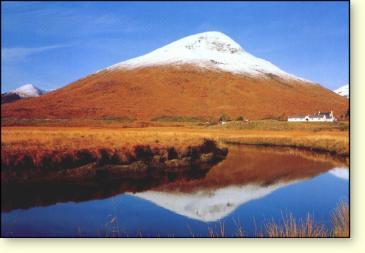 The Cluanie Inn, in Glen Shiel, on the West Coast and Islands trail, is surrounded by peat moor. Some distilleries still burn peat, which gives the spirit its distinctive flavour.
Anyone travelling around Scotland cannot fail frequently to encounter the whiskies for which the country is celebrated and the distilleries that produce them. No two malt whiskies are alike although family likenesses in style, flavour and aroma is easy to recognise. Similarly, a visit to one distillery gives only an inkling of what there is to know about these beautiful buildings and the part they have played in the life of the Scottish nation.
This book profiles most of the distilleries that can be visited or viewed from outside, and arranges them in a network of Whisky Trails which run the length and breadth of the country. It is equally possible to construct your own Whisky Trails by linking up the distilleries and associated places of interest that most appeal to you.
Each profile tells briefly of the distillery's history, any unique or distinctive aspects, the nature of the whisky it produces, details regarding possible visits to the distillery, and places of interest nearby. I hope your curiosity is frequently aroused by what you read in this book, and fully satisfied by what you see – and taste – on the Trails.
The Scotch whisky industry is a hospitable one and visitors to distilleries have traditionally been made welcome with advance notice and if phases of production released a staff member to act as guide.
All the information about distilleries, opening times, shops and reception centres was correct at the time of going to press. Some changes may always occur, however, and it is advisable to check on arrival.
Single-track roads
In visiting some of the more remote distilleries, you will come across the Scottish phenomenon of single-track roads with passing places. These are the legacy of successive governments which have declined to make the money available to pay for even modest two-lane roads. Passing places are just that – very short stretches of wider roadway where there is room for cars going in opposite directions to pass each other; they are not lay-bys so please do not park in them.
Skilfully used, you do not even have to stop your car. Both drivers approaching a passing place can see the marker-posts ahead so if you slow down enough to meet the other car at the spot you can usually pass each other in low second gear. Don't try to squeeze past on the open stretches away from the passing places – local drivers quite correctly use the entire width of the road and you could endanger both cars by forcing the other driver into an unexpected fait accompli.